Earth Day Event


April 22nd, 2007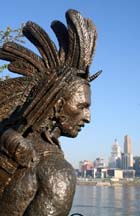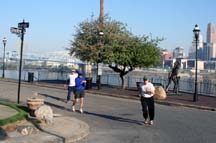 The Day was nice, clear and cool perfect for running and walking we started from where we always start Chief Little Turtle Statue in Covington KY. We will run across the river into Cincinnati and then follow the river for a little while then head a little north to East Fork Lake State Park. I woke up early today to see my Father off he started from our home in Amelia Ohio and will cover the last 7 miles for us. Jon took the lead and started us off from the river.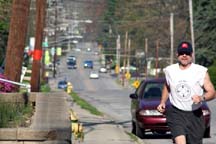 We do this as a relay so the four of us have about 5 miles each to do. About half way through the traffic started to pick up and by the time I headed out everyone was out of church and the traffic was mad! You sure wouldn't know it was Earth Day with all the cars on the road.



We got kind of a late start so after we got everyone out and running Jim went to pick up his father John at East Fork Lake because he knew he would be done and didn't want him to just be sitting up at the lake. After everyone else was done running we all meet back at Jim's house and had our closing Ceremony. Finishing our run, walk and prayer for Mother Earth.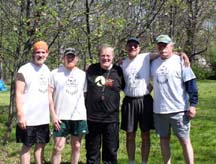 Participants Profiles

Jim Toren
Jon Blickenstaff
Larry Crane
John Toren
Jon Burkindine


Compliments of Peacehq



For more images on this event and others
Please visit
Images of Peace